IP Scanner Mobile
Warning: iOS 11 breaks the ability to discover MAC addresses of nearby devices. This in turn impacts identification accuracy.
• If these features are important to you, be advised to avoid upgrading to iOS 12 until a workaround is in place.
• For iOS 7 and iOS 8 compatibility, look for IP Scanner Legacy on the app store.
TIP: Looking primarily to manage IP/network cameras? We've got an app for that: CamScan
Need help restoring an upgrade on a new device?
See here for more info.
IP Scanner for iPod/iPhone/iPad is the quickest way to get an overview of active devices on your wireless network.
Once IP Scanner has detected a device, it will attempt to identify it based on its network 'fingerprint'. You may also assign custom names and badges to devices that you recognize, to aid in visually recognizing that same device in a future scan. Custom names may be imported and exported from the desktop version of IP Scanner, and the full results may be emailed or printed directly from your iOS device.
• extremely fast scan results – we're talking seconds here
• Ping, Portscan, WOL tools built right in
• jump right to your native VNC, web browser or any custom service directly from the scan results
• highly customizable display options – you may assign your own names and icons to discovered devices
• create your own custom device categories with your own images
• export, email & print scan results
• synchronize customizations across devices using iCloud or DropBox
• save and import custom device lists for different networks
• light and dark UI themes to choose from
Has your previously purchased version reverted back to 'lite'?
See here for more info.
Also see IP Scanner for Macintosh and IP Scanner TV for Apple TV.
---
In Brief: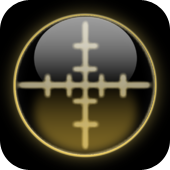 IP Scanner –
IP Network Scanner for iPod/iPhone/iPad is the quickest way to get an overview of connected devices on your wireless network.

CONTENT RATING: Low Maturity
UPDATED:
REQUIRES iOS: 7.0 and up