How to apply a site license
If you've recently purchased a site-license but are unsure of how to apply the new license code you received, we hope this post will clear things up. First, go to the main IP Scanner menu.

Do you see an option labeled "Register…"?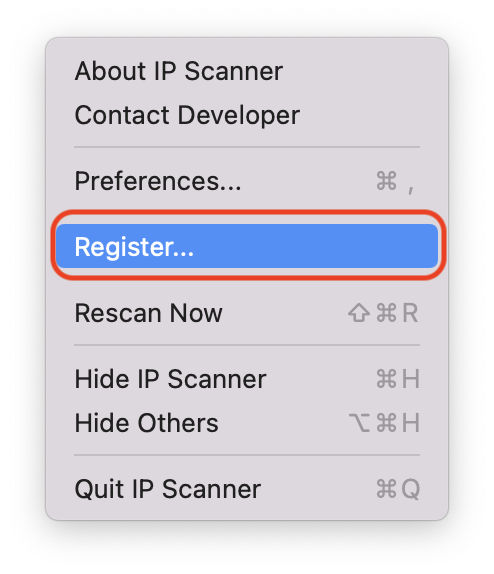 If yes, great! Click that and you'll see the license entry panel: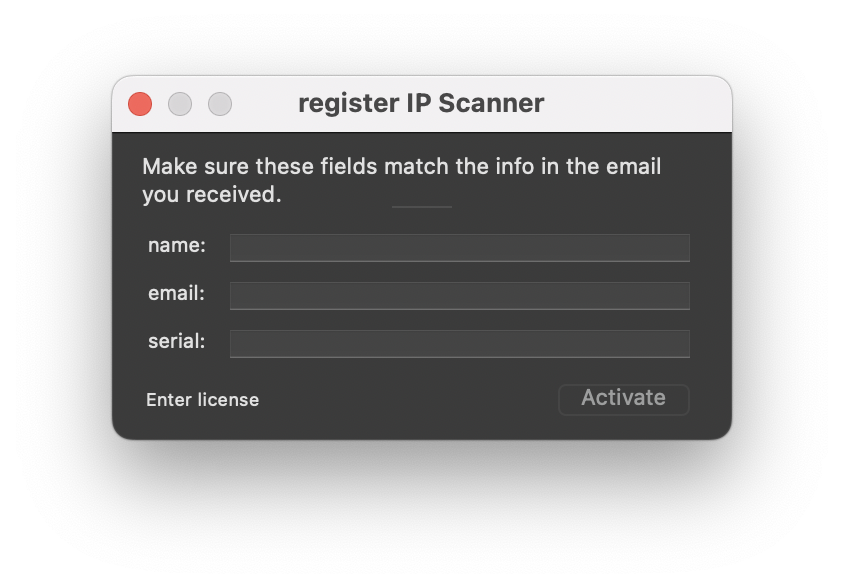 If you don't see the Register option, then you probably have the Mac App Store version of IP Scanner, which does not have an external licensing option (as per Apple's regulations).  In order to apply your license, please download the unrestricted version directly from us here: IPScanner_latest.zip
Then follow the instructions starting from the top of this post!